Windows 10 On the Raspberry Pi 2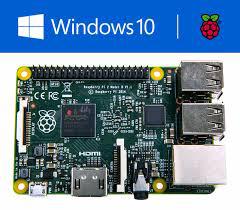 Microsoft just released Windows 10 IoT (Internet of Things) at their GitHub site: http://ms-iot.github.io/content/GetStarted.htm
Hams are just now waking up to the possibilities.
You can download the official image of "Windows Embedded IoT" at: http://connect.microsoft.com/windowsembeddedIoT/Downloads/
If you're an Arduino, Galileo, or MinnowBoard fan, you can do the same.
Don't try to run WINMOR on these limited processors, but let us know of your successes on the Winlink email group "Winlink_Programs_Group" at yahoogroups.com!
--The Winlink Development Team