VARA HF 4.0 -- Network cutover June 30, 2020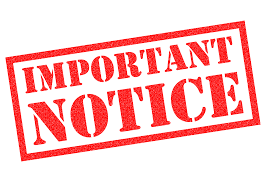 VARA HF 4.0 is a major upgrade that offers additional speed, robustness and utility, including a new robust 500 Hz narrow bandwidth mode.
The Winlink Team has planned a careful network cutover to this new version on June 30, 2020, because it does not offer backwards compatibility with earlier versions. RMS running VARA HF 4.0 will not communicate with VARA 3-equipped clients.
A VARA HF 4.0 upgrade package is available now for early download at:
https://rosmodem.wordpress.com
To avoid early incompatibilities this package will not allow installation and use until June 30. This delay is to allow critical information to flow about the upcoming breaking change, and to allow users who intend to be offline on the cutover date to download it now for installation on or after June 30.
ALL RMS Operators:
AT THIS TIME, please add the following announcement to a BANNER.txt file in Trimode or other RMS application to help inform your users:
"ON JUNE 30, 2020, Winlink VARA HF RMS stations will switch to use VARA HF 4.0, which is incompatible with earlier versions. Client stations should prepare early to upgrade. Download VARA HF 4.0 from https://rosmodem.wordpress.com now, and install it on June 30 or after."
Thanks and 73,
The Winlink Team